Minesto presenting at Naventus Renewables Summit, Stockholm 14[th] of March
News
13 mars 2023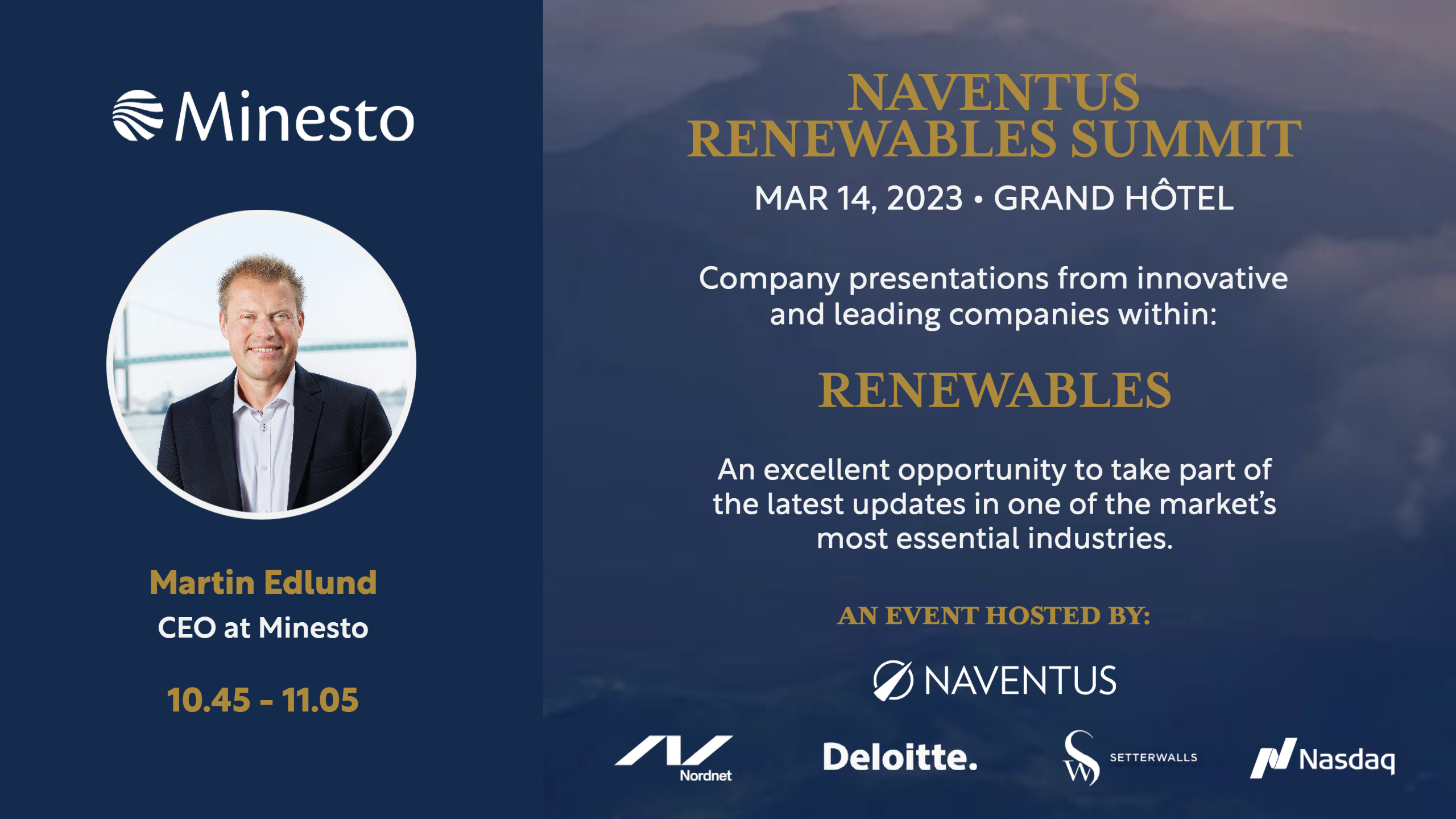 Minesto's CEO, Dr Martin Edlund, will be speaking at the Naventus Renewables Summit taking place in Stockholm tomorrow on 14th of March. The event is organised by Naventus Corporate Finance in conjunction with Nasdaq, Setterwalls, Nordnet, and Deloitte.
Dr Martin Edlund will be presenting on Minesto and our contributions to a more sustainable future at 10.45am and it is free to attend the event digitally. To sign up, go to: https://events.naventus.com/signup
The presentation will be broadcasted live and made available afterwards.